History
In his first full season as a member of the Penske Racing family, Brad Keselowski did something that no other driver in motorsports history was able to accomplish. The now 31-year-old driver from Rochester Hills, Michigan was able to capture the first NASCAR championship for Roger Penske by winning the 2010 NASCAR Xfinity Series title.
Though he wasn't able to defend his driver's championship in the NASCAR Xfinity Series, Keselowski continued to produce at a high level in both 2011 and 2012. In 2011, he earned five wins and four poles in 29 races followed by three wins and one pole in 21 races in 2012.
In 2013, his focus shifted even further toward the Sprint Cup Series side, as he ran just 16 NXS races while sharing time with Team Penske partners Joey Logano and Ryan Blaney. With fewer opportunities, Brad made the most of his time behind the wheel of the No. 22, winning seven times and tallying 10 top-five finishes. He and his Penske teammates went together to win car owner Roger Penske his first ever NASCAR owner's crown.
Now sitting on the NXS owner's throne, the Penske crew set out do defend their title in 2014. Alex Tagliani and Michael McDowell joined the Penske trio behind the wheel of the 22, but it was Brad leading the way once again. Consistency was the name of the game: in just 11 NXS starts, Brad tallied 11 top 10 finishes, four pole awards and five of the team's six wins. With Kes dominant on the Xfinity circuit, the No. 22 team reigned supreme once again, winning a second straight owner's championship.
Now in 2015, it will be more of the same for Brad and Co. Additional young Penske drivers will climb aboard the Double Deuce, as they look to once again bring home an owner's points title for The Captain.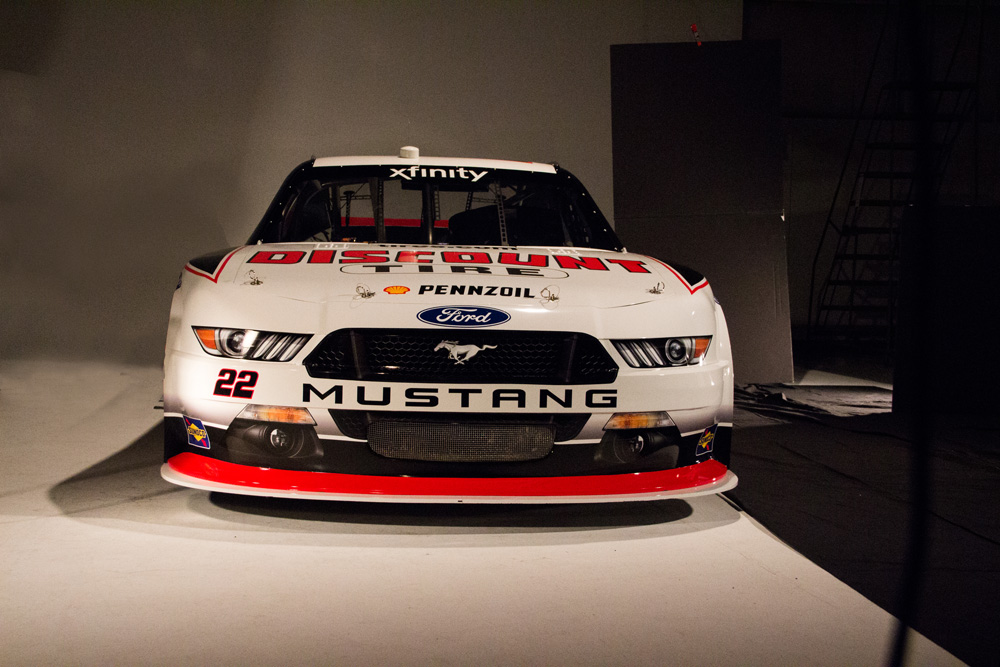 Xfinity Crew
Crew Chief
Jeremy Bullins
Race Engineer
Andrea Mueller
Car Chief
Corey Tucker
Mechanic
Bill Spencer
Mechanic
Ryan Tschudi
Shocks
Ryan Corso
Tire Specialist
Greg Katzke
Engine Tuner
Tommy Chandler
Front Tire Changer
Nick Krizmanich
Front Tire Carrier
Devon Armstrong
Jackman
Chris Conklin
Rear Tire Changer
Dewayne Ogles
Rear Tire Carrier
Andy Shehan
Gas Man
Chris Williams
Truck Driver
Rick Johnson
Truck Driver
Dave Shano
Spotter
Joey Meier