Brad Keselowski scored a fourth-place finish in the Auto Club 400 Sunday afternoon at Auto Club Speedway. Keselowski held off teammate Joey Logano and Denny Hamlin in the closing laps to grab his third top-10 finish of the 2018 season. He moved up to fourth-place in the MENCS driver standings – a gain of three positions.
Keselowski started 11th and wasted no time climbing through the field in Stage 1. He used a well-balanced car and speedy pit stop on lap 28 to finish fourth in the opening segment of the race.
Fast work on the pit lane moved Keselowski up to third-place when Stage 2 began on lap 66. He ran consistently inside the top five during the segment. He was fifth when he pitted for four tires during the third caution on lap 110. He used a good restart on lap 114 to finish second when Stage 2 concluded on lap 122.
Keselowski restarted third when the final stage began on lap 126.  His car was looser during the final run to the finish. As the race entered its closing laps, Keselowski was fourth and did a good job holding off the fast-closing duo of Logano and Hamlin to claim his second top-five of the season.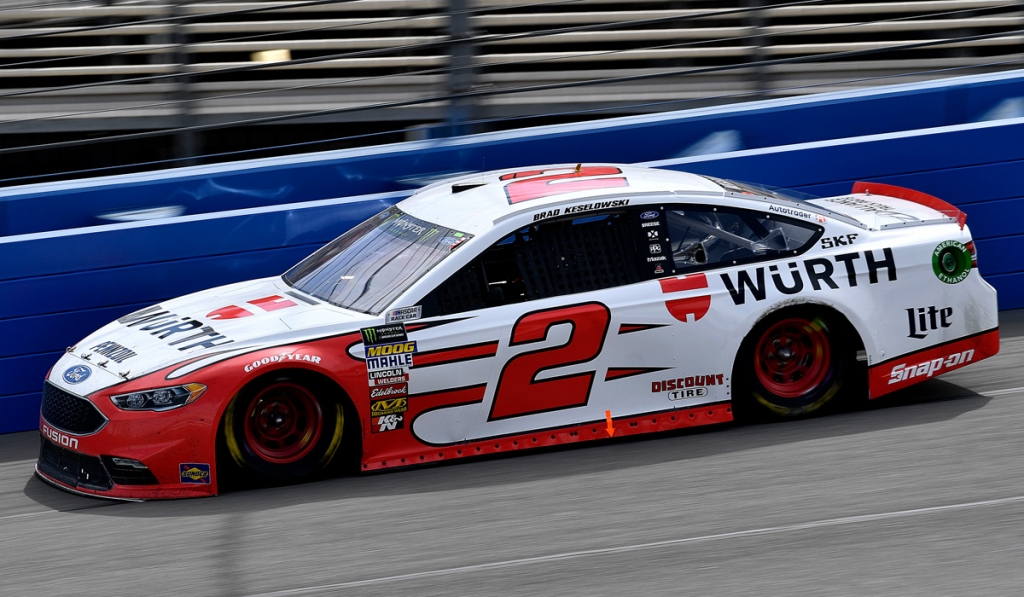 "Martin (Truex Jr.) was real strong for sure. We had exceptional speed today with the Wurth Ford Fusion on the short runs, but not very much for them there on the long runs. I was hoping to get a late-race caution and could make it exciting for the fans that were here, but it didn't pan out that way."
AUTO CLUB 400
MARCH 18, 2018 . AUTO CLUB SPEEDWAY
CAR: NO. 2 WURTH FORD FUSION